---

American Falconry's First Photo Contest

---
Dave Perfetti
Quite a realization came to me while judging the photo contest: that is, who the real winners are. The real winners are those who have had the delight of flying a bird of prey.
Falconers gain knowledge through an intimate understanding of nature, this makes them all winners. Their love and admiration for the birds and their habitats teaches respect for the land, and gives us life. It was pleasing to see so many images of falconers enjoying falconry and their birds, as they should. My gratitude for your participation cannot be expressed enough.
The task of judging the competition was extremely difficult. The choice of the best image is not a reflection of a more or lesser experience by the participant, but simply a technically superior image that seized a moment of life. Thank you, hope you enjoy the results.
First Place: Jonathan Wood of Roxbury, New York. Kestrel killing a starling titled The Final Moment.
Prize: MN-10 telemetry receiver, antenna, LF-3 transmitter, and fleece-lined pouch from L. L. Electronics.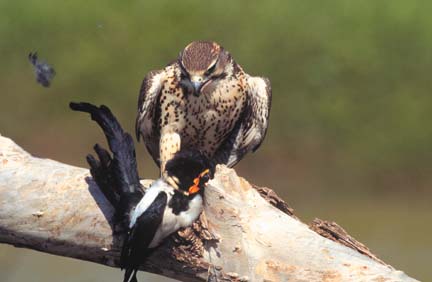 Second Place: Alan Schauer of Willows, California. Prairie falcon with magpie titled By The Throat.
Prize: Custom knife and sheath from Ricardo Velarde.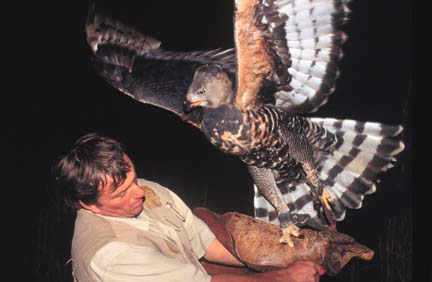 Third Place: Craig Golden of Torrance, California. Andre and an African Crowned eagle titled Handful Of Unruly Crowned Eagle.
Prize: Leather falconry bag from Steve Jones.
Bonus Prize: Steve Chindgren of Centerville, Utah. Front cover September 1997 issue titled Kestrel In The Weeds.
Prize: Aluminum block donated by L&W Block Perch, Gary Weddle.
Honorable Mentions: Prize is their choice of Velarde bells.
---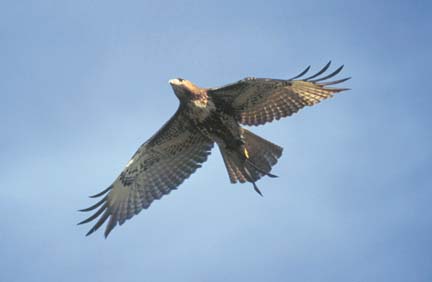 1. Redtail On The Wing by Robin Smillie of Tampa, Florida.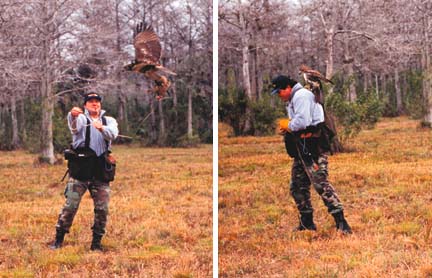 2. Redtail flying the lure titled Having Fun and Give It Up. Mark Westman photo by Lorri Schu-macher.
3. Canyon Killer Golden eagle by Steve Chindgren of Centerville, Utah.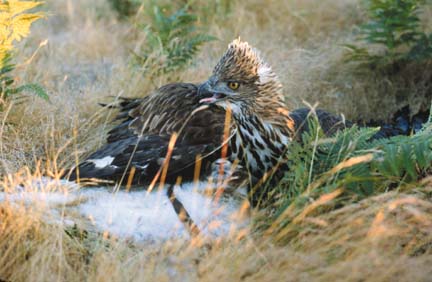 4. Changeable Hawk Eagle On A Rabbit by Cliff Kellogg of North Bend, Washington.